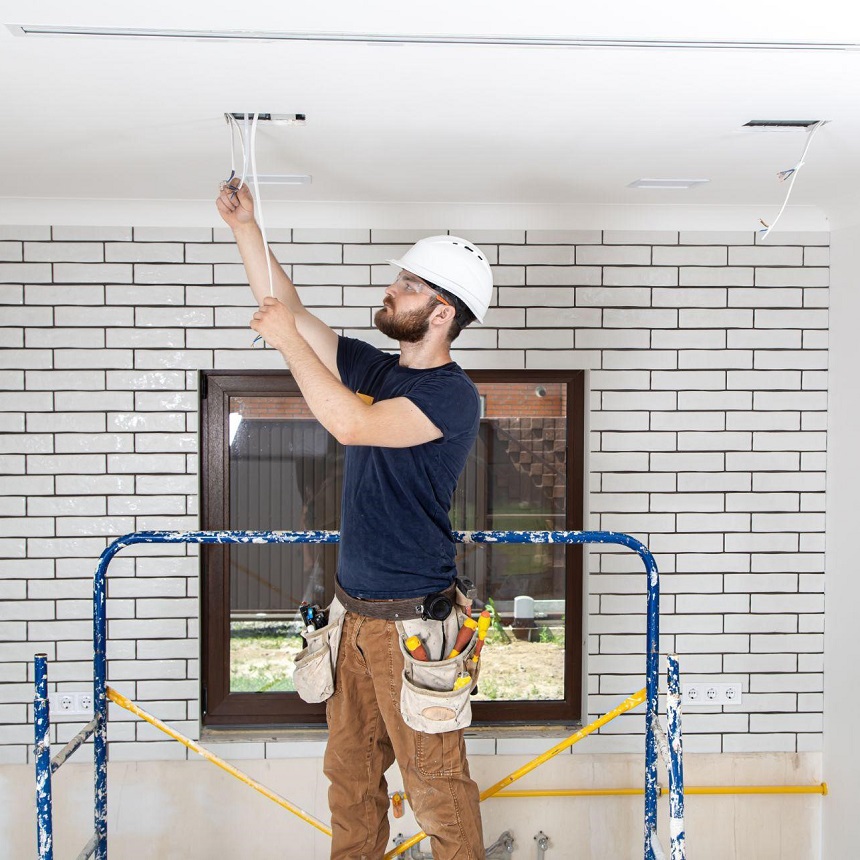 Looking to renovate your home by refinancing your property? Avoid these costly mistakes.
Refinancing your home can be a good way to utilize some of the equity you have built up over the years, especially with the goal of doing a home renovation that will make your home better to live in, and also increase its value. However, doing a mortgage refinancing to fund a renovation does present opportunities for mistakes to be made, such as:
Using too much of your home's equity,
Settling for a higher refinance interest rate,
Doing renovations that don't add value,
Not having a buffer in your renovation budget,
Incurring a large mortgage break fee, and
Refinancing for way more than you need for your budget
This article will highlight these costly mistakes that you may make during the refinancing and renovation process, and how you can avoid them from happening.
Being too aggressive with your home equity
Even though refinancing your home to take advantage of your existing home equity is a low cost way to get the funding you need to do a renovation, taking out too much equity may put you in a tough spot. For example, if the value of your home falls and you have taken out a large portion of your home equity already, it may leave you with very little equity in case of an emergency. As well, the more home equity you take out when you refinance, the more of a mortgage balance you will owe interest on. Balancing how much equity you are comfortable taking out with what your monthly interest and mortgage payments will be is important to leave yourself in a comfortable spot when doing your renovation.
Not shopping around for the best refinance rate
When you are refinancing your home, finding the best mortgage refinance rates will help you to save potentially thousands of dollars in additional interest payments. This means that by refinancing with your current lender without shopping around, you are potentially missing out on these savings over the course of your new mortgage term. If you do not have much time to shop around for a better refinancing rate, or you would rather spend more of your time planning your renovation, contacting a mortgage broker can be a solution. A mortgage broker will shop around for you and negotiate on your behalf, which can allow you to plan your renovation out and not forgo thousands of dollars in interest savings.
Performing renovations that add little value to your home
If your main goal of doing a renovation on your home is to increase the home's value, going for a renovation with on-trend finishes and designs may help materially add value to your home. As well, by not cutting corners in your renovation and understanding the trade-off between the quality and price of different materials and finishes, you may be able to add more value for the amount you are spending. This can be done by discussing with your contractor or a local real estate agent about how renovation options will impact your home's value. Finally, it is important to consider that the added value to your home will not be realized right away unless you plan on listing the home shortly after renovations; meaning it is important to also love the look and functionality of the renovated space yourself.
Not being ready for cost overruns
Considering that a mortgage refinance allows you to take out equity in your home in a lump sum amount, cost overruns may leave you in a tight position to finish your project. This could mean having to cover the overruns with more expensive financing options, including a credit card, personal loan, or a line of credit. A few ways to protect against being stuck in the middle of your renovation with your lump sum refinance amount all used up is by working with an established contractor, leaving a buffer in your budget for any cost overruns, or even doing renovation projects one at a time.
Paying a costly mortgage break penalty when you refinance
In order to refinance your home, you will either need to wait for your mortgage term to end, or you will need to pay what may be a very costly mortgage break penalty. The magnitude of this penalty will depend on how much longer is remaining on your current mortgage term, and the current mortgage rate offered by your lender based on the number of months left on your term. This can mean thousands of dollars in upfront extra costs related to refinancing your mortgage that can eat away at both your equity, and your renovation budget. In order to avoid paying a large mortgage break penalty, try and wait for your current mortgage term to be up before refinancing. If you still want to undertake a renovation using your home equity with time remaining on your current mortgage, you can get around paying a mortgage break penalty by funding your renovation through a home equity line of credit (HELOC) instead.
Refinancing for a much larger amount than you need
Considering that you will owe interest on the entire new mortgage amount you get when you refinance, if you refinance for a much larger amount than you need for your renovation, you will be stuck paying interest on the left over amount as well. This may not be a problem if you have an open mortgage where you can pay off as much of your loan as you want at any time, however most mortgages will be closed and have restrictions on how much of your loan you can pay back. To avoid this from happening, be sure to have a well thought-out budget before refinancing, and consider other financing options such as a HELOC to act as a buffer if your renovation costs become higher.
In conclusion, you can prevent all these costly mistakes by: making a budget you are comfortable with before starting your renovation, planning out your renovation in advance, shopping around for the best refinance rates, and being prepared for any cost overruns.
Disclaimer: Data and information could come from various sources. Any analysis or commentary is the opinion of the analyst(s) at ITW Construction Products Canada and should not be construed as investment advice. Hyperlinks going to our partners and/or supporters' websites are for giving credits and content/advice in it/them are not responsible by ITW Construction Products Canada.