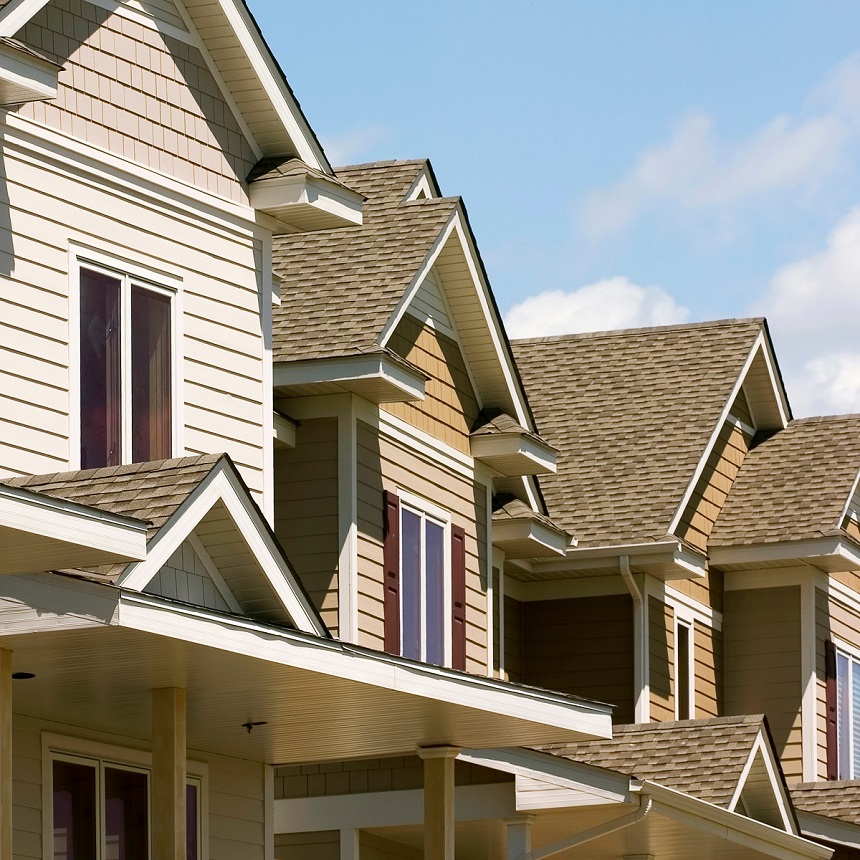 How Could Inflation Impact the Canadian Housing Market?
The Canadian housing market is way past growing. Over the past two years, total sales have grown by an unbelievable 76 percent. Statistics from April show that property prices increased by 42 percent, matching last year's same period. This trend of property inflation has continued notwithstanding the financial turmoil caused by the pandemic.
The rapid expansion of Canada's house prices has meant that the cost of rents has dramatically outpaced wages. This might seem like a piece of good news for Canada's homeowners, but while they have averted one economic disaster, the country may be summoning another down the road. Housing now makes up nearly 10 percent of Canada's GDP, nearly 50 percent higher than our historical average and twice that of the United States.
"To say 'that's an all-time high' would be an understatement," BMO chief economist Douglas Porter wrote in a recent note.
The risk here isn't just that Canadians are taking on even more debt than before, but rather they are placing themselves directly in the line of fire if interest rates must increase in response to a surge of post-COVID inflation. It's also that all these dollars moving into housing are being drawn away from other possibilities and sectors.
As economist Kevin Carmichael wrote back in January, "the world is in the midst of a transformative change to a digital and carbon-neutral economy, a once-in-a-lifetime investing event, and where are Canadians placing their bets? Houses, for the most part."
And while those risks may be paying off for Canadians on an individual level, they could prove destructive for the country as a whole in the aggregate. "An exuberant housing market will continue to be a magnet for capital and entrepreneurial energy that would be better deployed in more productive industries," Carmichael wrote. "Thousands of entirely rational decisions could unwittingly erode Canada's competitiveness."
Real estate makes up a disproportionately huge part of the Canadian economy. Prices in the sector started to balloon in the early 2000s, but it was only in the last decade that the speed of growth began. This uncertain property market is the result of a blend of factors. These range from careless regulation, favorable mortgage policies, decades of low interest rates, and an absence of investment in public housing stock, and inadequate public pensions.
The same policies created to protect the value of the property of ordinary people also assist in creating an inflated market in housing. Michal Rozworski, a researcher, and writer who has studied Canada's housing crisis, has attracted attention to this strange coalition among big capital and homeowners. The problem, as per Rozworski, is that those policies were designed to preserve homeowners and fuel the market and the investors who cash in on it. And just with the notion that they are safeguarding the whole market, they are not just protecting the pension of some small-time investor, which is their only asset, but rather millionaires for whom this is another passive income stream.
Like all areas of the market, real estate is deeply affected by domestic monetary and fiscal policies. Governments utilize both tools to create steady economic growth. While the fiscal policy does this through taxation and spending, the monetary policy includes managing the accumulation of money and credit through a central bank.
It appears that there are two crises — one created by the unattainability of ownership, and another made by the unaffordability of rents. Although these difficulties result from the same root causes, the angle from which it is being approached the problem concerns a person's understanding of the solution.
After reading numerous articles, one can state that the severity of the affordability crisis will most likely lead Canada to revise its deep-rooted bias in favour of ownership. We can say that the ideology needs to be revolutionized, yet it is not surprising that owning is seen as the desired outcome for those that might be able to afford it because their choice is super-precarious, irrationally expensive rent.
————————————————————————————————————————————————————————————————————————————————————–
Disclaimer
Data sourced from the regional Real Estate Boards, Canadian Real Estate Association (CREA), Canadian Housing and Mortgage Corporation (CMHC), and various other sources. Any analysis or commentary is the opinion of the analyst(s) at ITW Construction Products Canada and should not be construed as investment advice.
Be sure to subscribe to our email list to receive the most updated insight and in more detail.