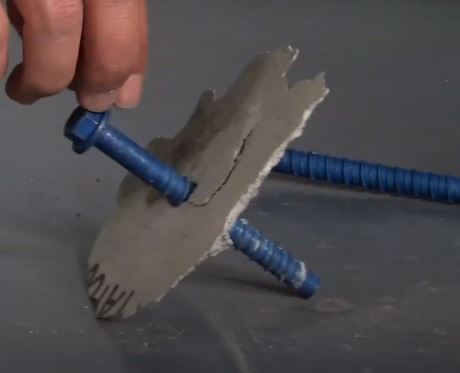 All About Fasteners, Episode 5: Anchoring to Concrete
Fasteners technical expert Gustavo Angola explains the 3 main types of concrete anchors: Adhesive anchors, Screw anchors and Expansion anchors
In this short video, Gustavo Angola of ITW/GRK Fasteners explains to Canadian Contractor publisher Rob Koci the three main types of concrete anchors.
Adhesive anchors are the most labour-intensive, but they CAN be the strongest type of concrete anchor a contractor can install. They involve drilling the hole, carefully removing all debris, pumping in adhesive and installing the rod. They work via a combination of friction and chemical bonding.
Screw anchors, the most common type of anchor familiar to residential contractors, are simple: The contractor drills a hole of the specified diameter for the anchor, removes excess debris and torques the screws directly in. The process is fast and uncomplicated.
Finally, expansion anchors come in two main types: sleeve and wedge. The hole is drilled, the expansion anchor is hammered in, and then the anchor is torqued ("setting torque") to open up a mechanism built into the anchor that will compress against the side of the hole.
But there's a lot more to it than that. Watch the video to find out.
Visit www.tapcon.ca and www.itwredhead.ca and www.buildex.ca to learn more.
This video was originally uploaded June 2018 on Canadian Contractor.