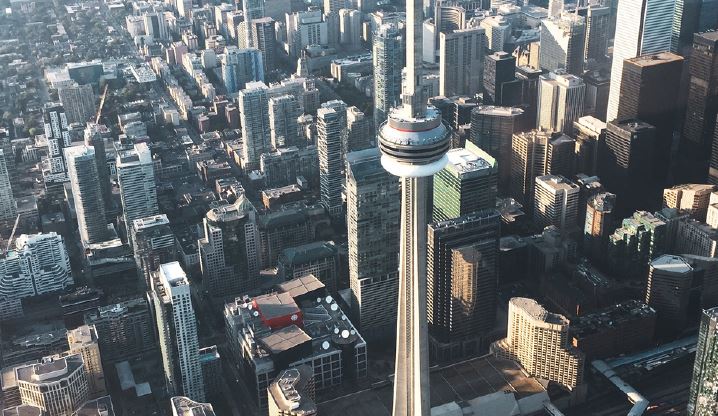 Canadian housing starts witness massive growth in November
The trend in housing starts was 267,365 units in November, up from 264,583 units in October,according to Canada Mortgage and Housing Corporation (CMHC). The six-month trend in housing starts was higher from October to November, with total starts rebounding from their declines in prior months.
For SAAR housing starts in Canada's urban areas, there was a slight decrease in single-detached starts, while multi-family starts experienced a large increase in November, resulting in a higher overall starts for the month.
On a trend and monthly SAAR basis, the level of housing starts activity in Canada remains high in historical terms. Among Vancouver, Toronto and Montreal, Vancouver was the only negative market,while Toronto had a significant gain in total SAAR starts in November, due to the multi-family segment more than doubling from the prior month.
HIGHLIGHTS OF THE MONTH
COVID-19 intensified ongoing housing market trends – RBC
Canadian home prices surge a record 25%
Canada needs a lot more rental housing, Vancouver is leading the way
5 TOP METROPOLITANS AT A GLANCE
Toronto Housing Market
9,017 of homes sold (+3% vs November 2020)
$1,163,323 in average price (+22% vs November 2020)
Average home sold prices in Toronto broke an all-time record, reaching $1,163,323for November 2021.
Montreal Housing Market
4,402 of homes sold (+2% vs November 2020)
$565,421 in average price (-0.52% vs November 2020)
Vancouver Housing Market
3,428 of homes sold (+12% vs November 2020)
$1,211,200 in average price (+16% vs November 2020)
Calgary Housing Market
2,110 of homes sold (+47% vs November 2020)
$491,160 in average price (+8% vs November 2020)
Edmonton Housing Market
1,823 of homes sold (+30% vs November 2020)
$384,319 in average price (+2% vs November 2020)
TOP MARKET NEWS AND INSIGHT
COVID-19 INTENSIFIED ONGOINGHOUSING MARKET TRENDS – RBC
While housing affordability and sales trends have been "remarkably similar" across Canada over the last few quarters, the pandemic ended up amplifying already existing regional divergences, according to RBC Economics. Homebuyer demand is supercharged and inventories are near historical lows in virtually every market, creating intense competition between buyers and pressured prices up. These conditions have widely eroded housing affordability in the past year
CANADIAN HOME PRICES SURGE A RECORD 25%
Canadian house prices jumped more than 25% in November from a year earlier, a record gain propelled by a historic supply shortage. An increase in properties for sale from October to November wasn't nearly enough to satisfy demand, according to data Wednesday from the
Canadian Real Estate Association. The benchmark sale price climbed to C$790,600 ($612,720).
CANADA NEEDS A LOT MORE RENTAL HOUSING, VANCOUVER ISLEADING THE WAY
As homeownership spiraled out of reach for many, more and more people stayed in the rental market. Vancouver built more rental housing in the 1970sthan in the three decades from 1980 to 2010. In 2017, the city introduced its "Housing Vancouver" strategy. Part of the plan was to build 2,000 new rentals each year for a decade. The city so far has hit that annual target only once.
HERE'S HOW MUCH THEAVERAGE HOME PRICE WILL RISE ACROSS CANADA IN 2022
While it's not as intense as previous years, a new forecast is showing that Canada's average home price is set to rise over 10% in 2022. The latest market forecast from Royal LePage has reported that every major market will see home prices rise next year, but of course, at some significantly different rates.
COUNTRY'S HOUSING MARKET AT HIGHER RISK OF CORRECTION: BANK OF CANADA
A rush of investors into Canada's housing market has likely helped fuel the belief prices will keep rising and that could increase the chance of market correction, a deputy governor of the Bank of Canada said recently. A sudden influx of investors in the housing market likely contributed to the rapid price increases witnessed earlier this year. In such a case, expectations of future price increases can become self-fulfilling.
COMING SOON: Pasode's 7th Generation Cordless Impulse Framing Nailer
DESIGNED FOR THE PRO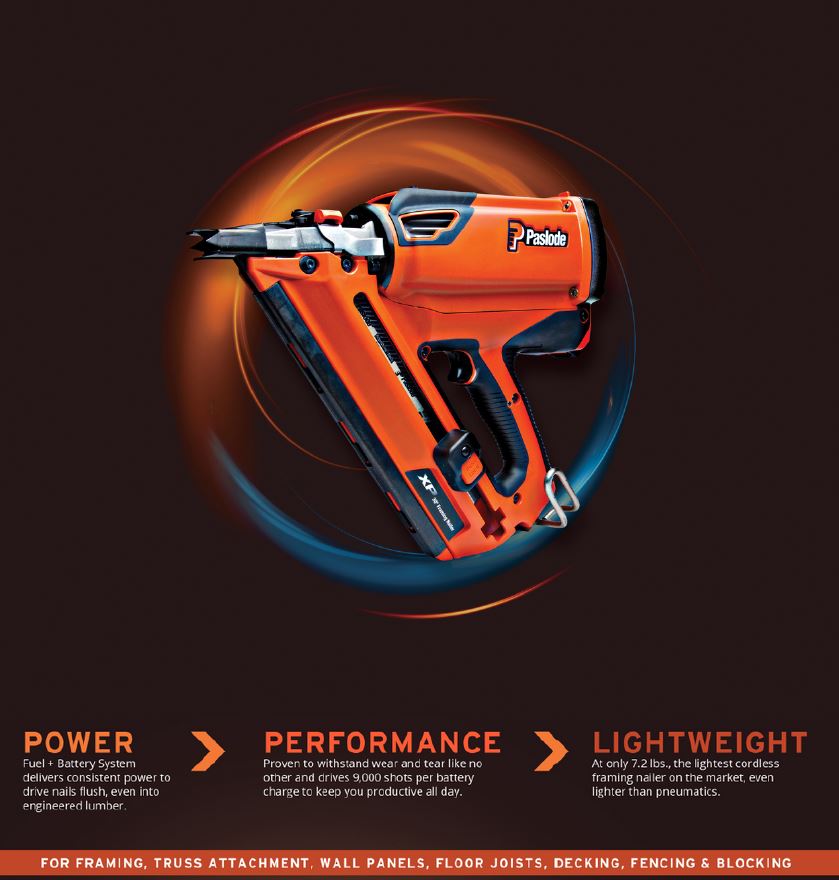 Sources:
Disclaimer:
Data sourced from the regional Real Estate Boards, Canadian Real Estate Association (CREA), Canadian Housing and Mortgage Corporation (CMHC), and various other sources as specified below. Any analysis or commentary is the opinion of the analyst(s) at ITW Construction Products Canada and should not be construed as investment advice.
The content of this post is from our monthly newsletter. Be sure to subscribe to our email list to receive the most updated insight and in more detail.