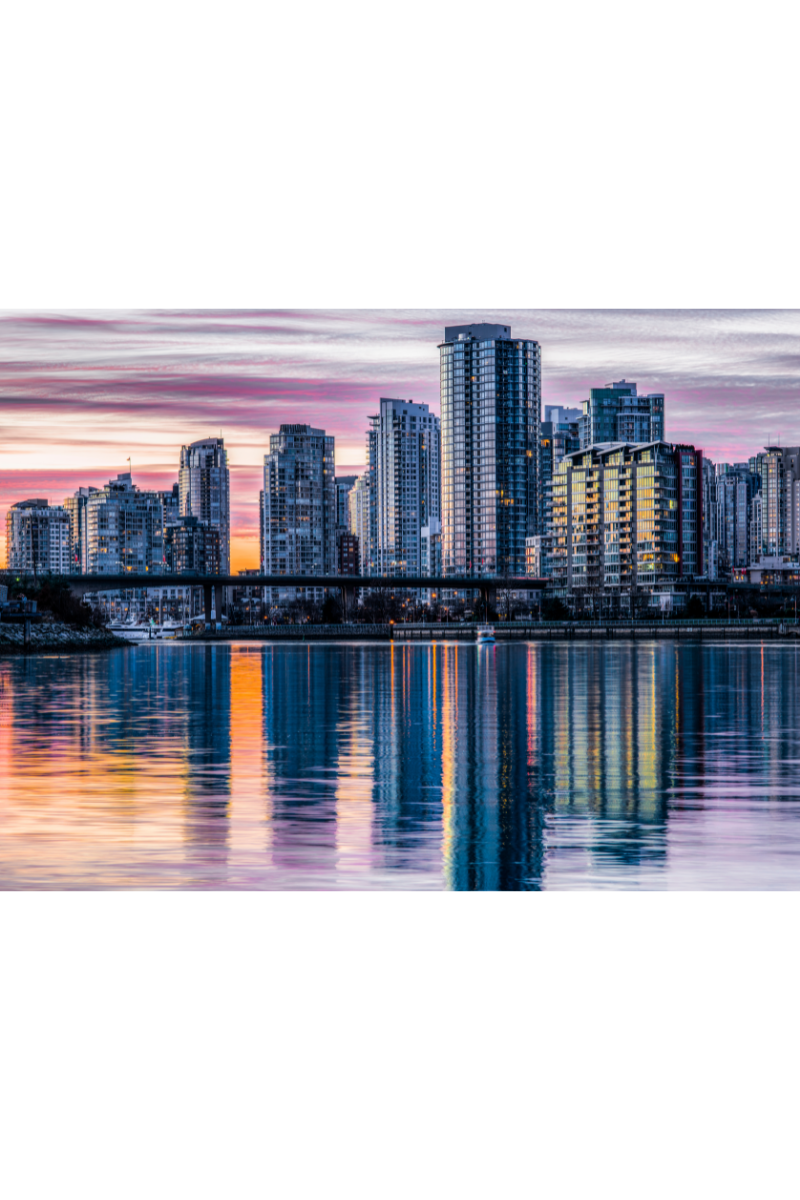 The six-month trend in housing starts showed a decline from September toOctober
Canadian housing starts declined in October at a steeper than anticipated pace as construction activity related to condominiums waned.  Housing starts for October came in at a seasonally adjusted annualized rate of 236,554 units, a 5.3%decrease from a revised 249,922 units in September, Canada Mortgage and Housing Corp. said Tuesday. Market expectations were for October housing starts to hit 255,000, according to economists at Desjardins Securities. Even with the decline, economists note housing starts remain at a fairly high level on a historical basis.  The trend measure for September, or a six-month moving average of the monthly seasonally adjusted annual rate of housing starts, fell to264,264 units, from 270,661 units in the previous month.
HIGHLIGHTS OF THE MONTH
Canadian Housing Market Fire Still Burns
Canada second frothiest housing market in the world
Bank of Canada's early lift-off warning may dampen housing boom
5 TOP METROPOLITANS AT A GLANCE
Toronto Housing Market
9,783 of homes sold (-7% vs October 2020)
$1,155,345 in average price (+19% vs October 2020)
An average drop of 7% in new listing vs October 2020in detached, semi, and townhouses.
Montreal Housing Market
4,320 of homes sold (-25% vs Oct 2020)
$568,373 in average price (+4% vs October 2020)
Vancouver Housing Market
3,494 of homes sold (-5% vs Oct 2020)
$1,199,400 in average price (+15% vs October 2020)
Calgary Housing Market
2,186 of homes sold (+24% vs Oct 2020)
$485,482 in average price (+2% vs Oct 2020)
Edmonton Housing Market
1,866 of homes sold (+11% vs Oct 2020)
$377,848 in average price (-1% vs Oct 2020)
TOP MARKET NEWS AND INSIGHT
CANADIAN HOUSING MARKET FIRE STILL BURNS
Last spring, the chief economist of BMO described Canada's housing market in a fiery fashion. Douglas Porter called it a "towering inferno", as record-high sales and prices broke into uncharted territory. It's now autumn, and the market continues to flare. "The Fire Still Burns" is how BMO senior economist Robert Kavcic partially titled his recent report about Canadian home sales.
HOUSING MARKET HEATS BACK UP IN CANADA
The Canadian real-estate market is heating back up, posting the strongest increase in sales since the beginning of the pandemic housing boom. Home sales surged 8.6% in October from the month before, the biggest increase since July 2020 when the country was emerging from its first pandemic lockdown and the housing market was getting started on its record run, according to data released Monday by the Canadian Real Estate Association.
CANADA SECOND FROTHIEST HOUSING MARKET IN THE WORLD
Canada and New Zealand have seen real house prices spike by more than 20percent from year-ago levels, but they've actually deflated in Spain and Italy (by 1.7 and 0.2 percent, respectively), highlighting that the risks of a correction are much more pronounced in some countries relative to others.
THE SECOND-STRONGEST OCTOBER ON RECORD
October brought a surprise to real estate watchers when Canadian home sales soared back to levels we haven't seen since the start of the pandemic boom. Suddenly the cooling trends seen over the summer were gone with sales leaping 8.6% from the month before, the second-strongest October on record.
BANK OF CANADA'S EARLY LIFT-OFF WARNING MAY DAMPEN HOUSING BOOM
Earlier and faster rate hikes could trigger higher payments for many of these buyers, and investors with multiple properties could respond by selling some of them into ebbing demand if their commitments become too onerous.Already, the housing market has started to cool as fixed-rate mortgages rose60 basis points on average this year, according to Ratehub.ca, tracking rising bond yields.
GRK'S PERFECT DECK SCREWS
DESIGNED FOR THE BEST DECK BUILDERS
GRK Deck Elite fasteners are perfect for use in wood deck boards with quick drive, clean finish, high strength, and long lasting performance. Visit www.grkfasteners.ca for info.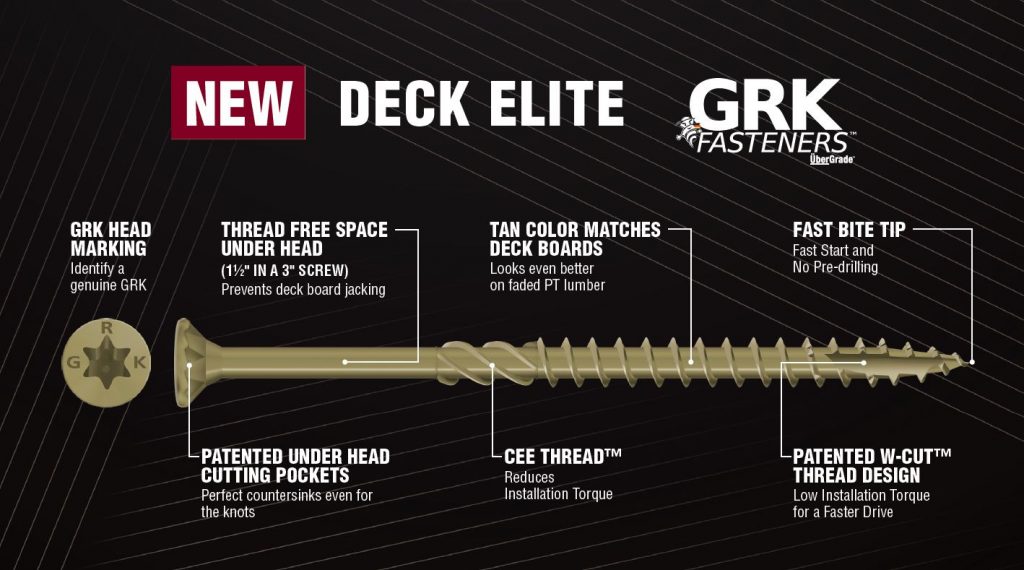 Sources:
Disclaimer:
Data sourced from the regional Real Estate Boards, Canadian Real Estate Association (CREA), Canadian Housing and Mortgage Corporation (CMHC), and various other sources as specified below. Any analysis or commentary is the opinion of the analyst(s) at ITW Construction Products Canada and should not be construed as investment advice.
The content of this post is from our monthly newsletter. Be sure to subscribe to our email list to receive the most updated insight and in more detail.