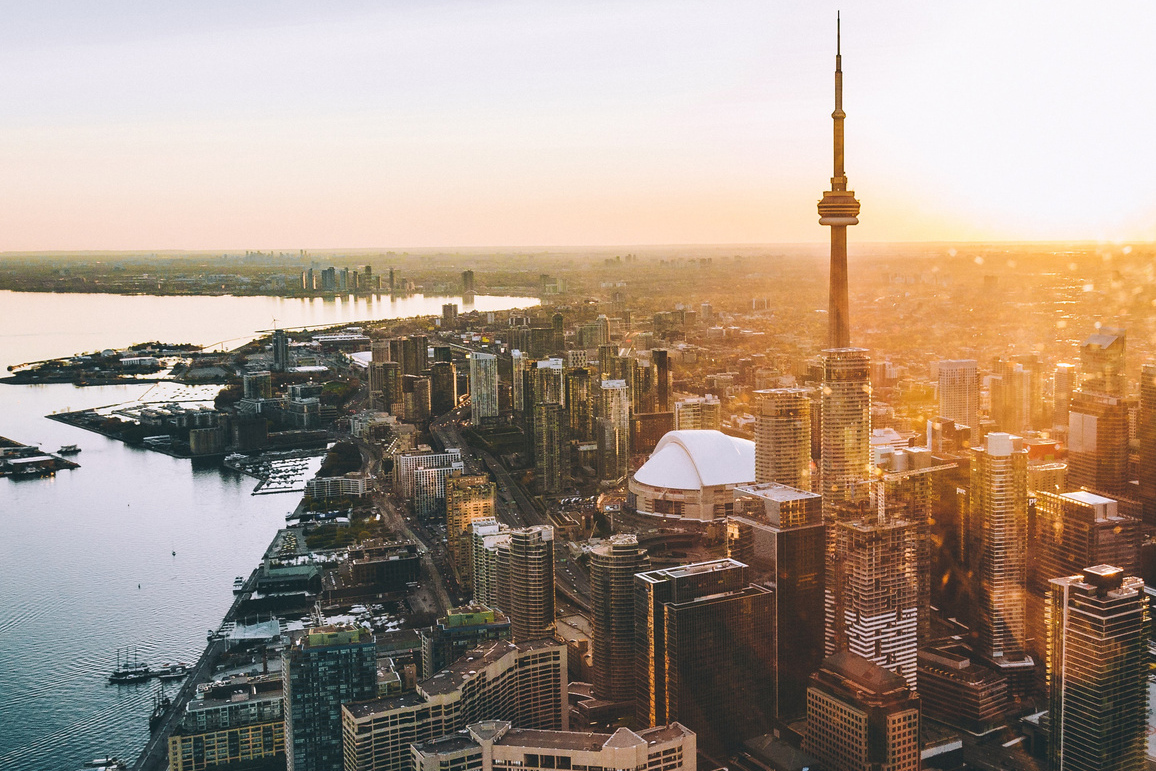 Housing Starts Slowed Again in September While Supply Remains Ultra Low
Housing starts is now at the lowest of the year.  However, the need for housing in Canada remains strong. Permits have been slowing lately, probably due to supply constraints for both labor and materials.
The annual rate of urban starts for apartments, condos, and other kinds of multiple-unit housing projects dropped four percent to 166K, while the rate of single-detached urban starts fell 5.9percent to 57K units.
Ceasing of government pandemic support and stronger job market will impact consumer price index. Experts are split on the potential for inflation, deflation, or even stagflation.
HIGHLIGHTS OF THE MONTH
Canadian Bank Hiked Its Mortgage Rates, Others May Join In
157,000 new jobs created in September
Canadians want Bank of Canada's 2% inflation target to stay
5 TOP METROPOLITANS AT A GLANCE
Toronto Housing Market
9,046 of homes sold (-18% vs Sept 2020)
$1,136,280 in average price (+18% vs Sept 2020)
An average drop of 36% in new listings vs Sept 2020 in detached, semi, and townhouses
Montreal Housing Market
3,671 of homes sold (-29% vs Sept 2020)
$547,000 in average price (+15% vs Sept 2020)
An average drop of 22% in new listings vs Sept 2020 in detached, semi, and townhouse
Vancouver Housing Market
3,149 of homes sold (-14% vs Sept 2020)
$1,186,100 in average price (+14% vs Sept 2020)
Calgary Housing Market
2,162 of homes sold (+27% vs Sept 2020)
$476,042 in average price (+3% vs Sept 2020)
An average increase of 6% in new listing vs September2020.
Edmonton Housing Market
1,883 of homes sold (+1% vs Sept 2020)
$377,554 in average price (+0% vs Sept 2020)
TOP MARKET NEWS AND INSIGHT
CANADIAN BANK HIKED ITS MORTGAGERATES, OTHERS MAY JOIN IN
Global bond yields are growing, pushing the cost of financing a mortgage a lot higher. The Government of Canada (GoC) 5-year bond yields moved higher again recently. It has been mentioned earlier that lenders are contemplating reversing recent mortgage rate cuts. TD is the first one to do it and more lenders are expected follow.
157,000 NEW JOBSCREATED IN SEPTEMBER
Statistics Canada says that Canada's economy supplemented 157,000 new jobs last month, sufficient to put employment numbers back above where they were prior to the pandemic starting. The jobs rush was more than twice as big as the 60,000 new jobs that economists were anticipating. It was also enough to push the jobless rate down two ticks to 6.9 percent. That's the lowest unemployment rate since the pandemic started.
CANADIANS WANT BANK OFCANADA'S 2% INFLATION TARGET
Most Canadians don't desire to provide the Bank of Canada the versatility to raise its 2 percent inflation target. According to the poll, about 56 percent of Canadians are upset with adjusting the bank's mandate, Only a third said they were fine with it.
TORONTO REAL ESTATE LOWERSALES, STILL HISTORICALLY STRONG
BMO's Robert Kavcic's latest research note included Toronto real estate's September boom. The bank's senior economist sees a short-term boost to demand as conditions tighten. Toronto real estate sales are still lower than last year but influential compared to any other year. Existing-home sales dropped 18% in September, compatible with lower sales this year. Key reason for the drop in sales is likely due to lower new listing.
CANADIAN REAL ESTATE SEES ALEADING INDICATOR CRASH
National bank of Canada's chief economist advised of a new risk — stagflation. This is a stage of high inflation and low economic growth, and the first signs have emerged. The dangerous combination was last seen in the early 1970s and headed to costs rising in a recession. If left unchecked, it becomes a challenging situation to control.
GRK'S PERFECT DECK SCREWS
DESIGNED FOR THE BEST DECK BUILDERS
GRK Deck Elite fasteners are perfect for use in wood deck boards with quick drive, clean finish, high strength, and long lasting performance. Visit www.grkfasteners.ca for info.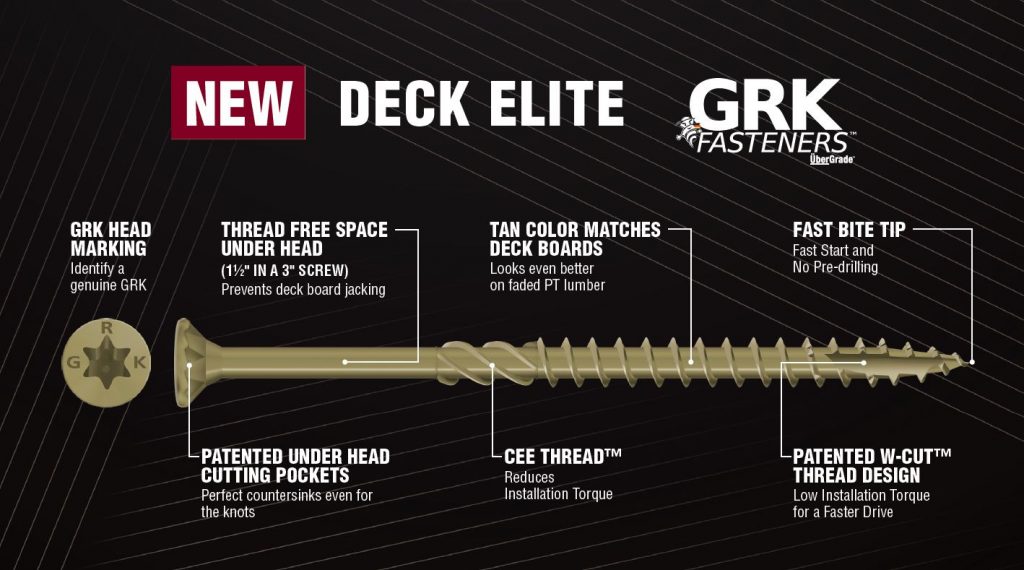 Sources:
Disclaimer:
Data sourced from the regional Real Estate Boards, Canadian Real Estate Association (CREA), Canadian Housing and Mortgage Corporation (CMHC), and various other sources as specified below. Any analysis or commentary is the opinion of the analyst(s) at ITW Construction Products Canada and should not be construed as investment advice.
The content of this post is from our monthly newsletter. Be sure to subscribe to our email list to receive the most updated insight and in more detail.